Newest Pics
Here's some of the guys..left to right are Theodore Newton, John Johnson, George Gray & Arthur Powell, Palawan, circa 1945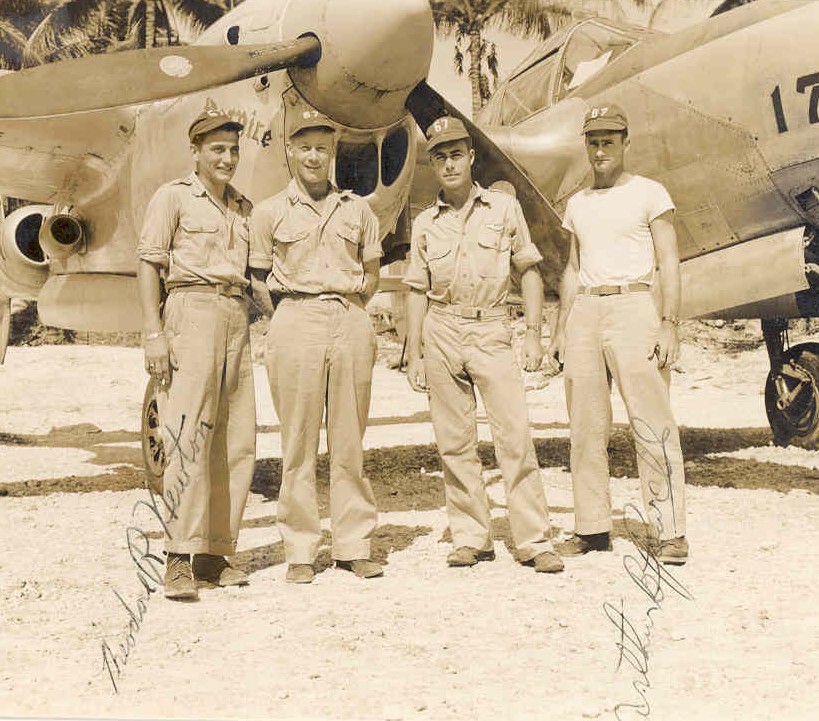 Here is a 67th party in Ferndale, New Zealand. Front row/kneeling, left to right are Wally Twitchell (squadron commander), Ault, Blankenship, Veazy, Robert "Scotty" Scott, Wilburn Rose, George Gray, ?????, and Doc O'Reilly (flight surgeon). Middle, Standing, L to R: Bob Ingstad and Dick Holcombe. Back Row, Standing, L to R: ????, Easser, Springer, Stephen L. Borne (KIA), Craig Fairburn, George Dubis, Carl Faiks, Arthur Durtchi, Hoerner, King, Holman, Salling and John Johnson. Thanks to George Gray for identifying all these guys.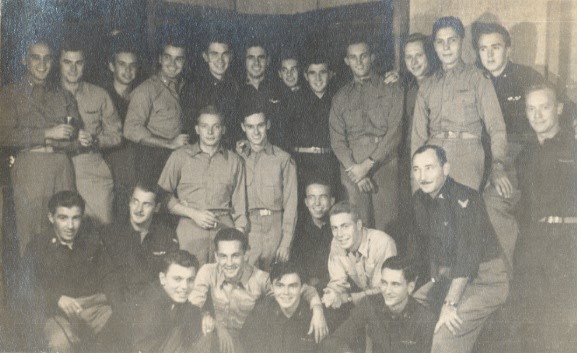 Colonel Leo F. Dusard, 347th Fighter Group Commander, South Pacific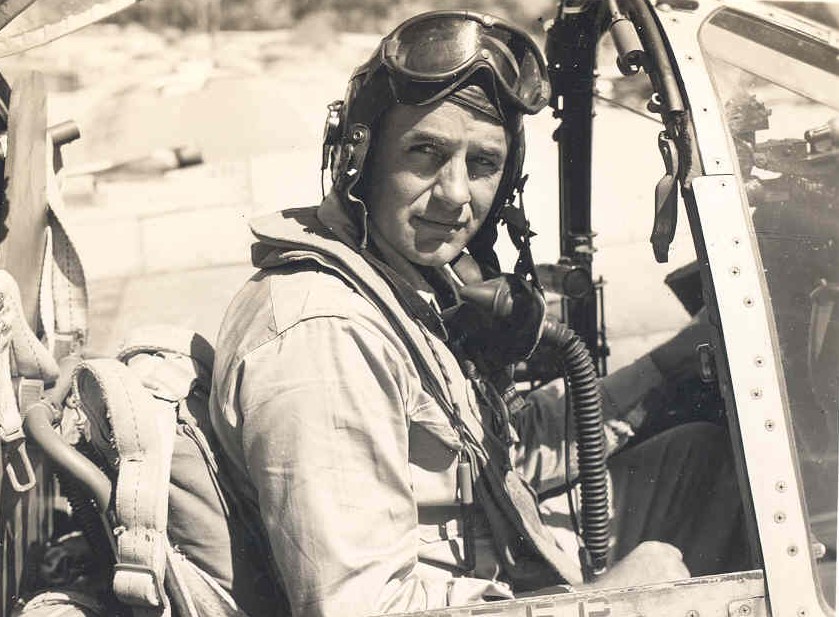 Robert B. "Westy" Westbrook, 13th Air Force top Ace loved by everyone. 367 combat missions, 21 confirmed kills (all fighters), killed in action by flak at Makassar Raid, November 1944.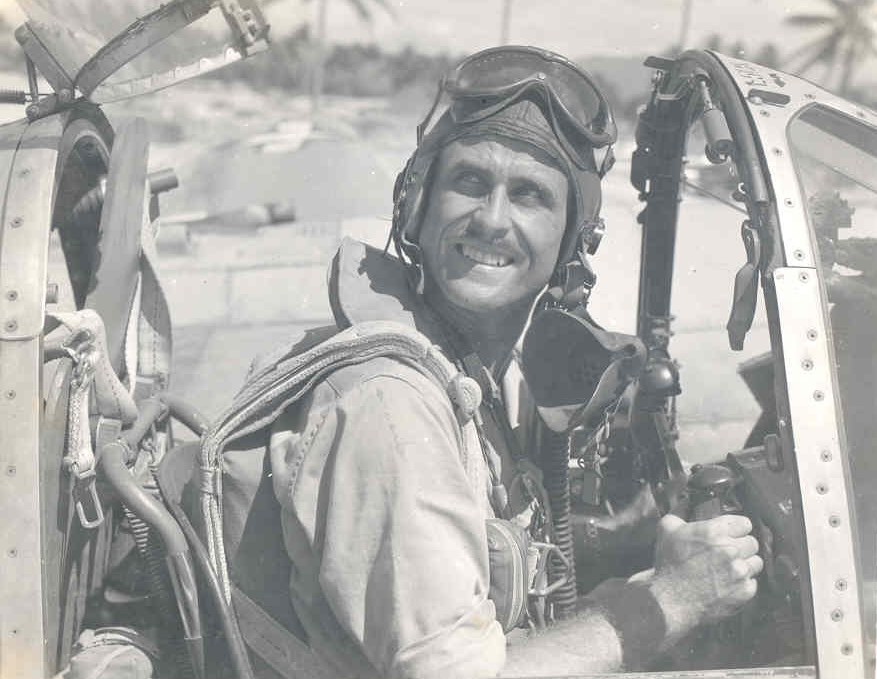 John Holman & Bob Ingstad, Sydney, Australia 1944 (Ingstad was killed in late 1944/early 1945 when his P-38 got caught in weather on a mission from Middleburg to the Celebes)
Arthur Powell, Harold Saltsgaver, Gordon K. Wright and Gene Jelcick, Palawan, Phillipines 1945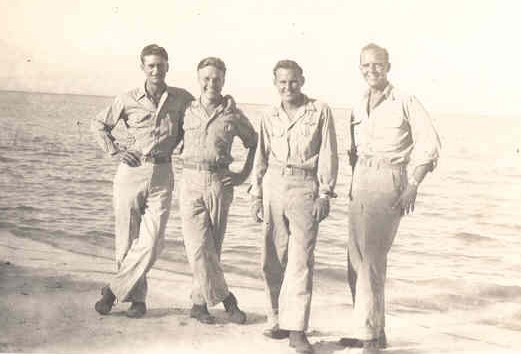 Joe LeDoux, 67th pilot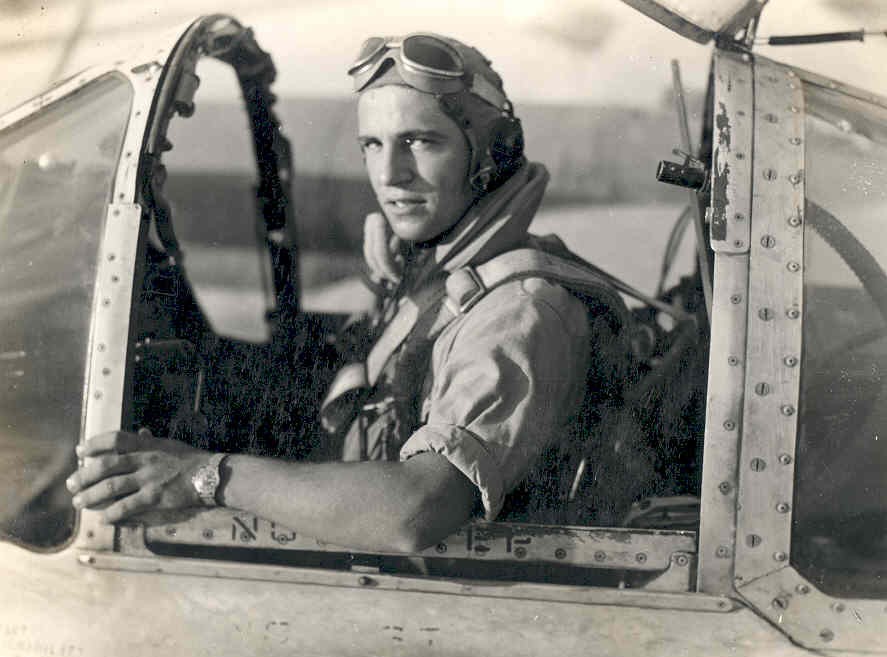 Awarding of the Air Medals, Russell Islands, May 1944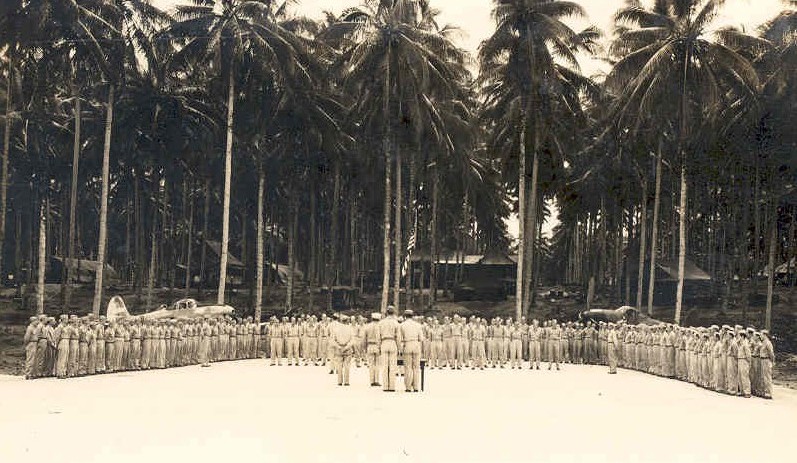 George Gray after receiving the Air Medal, May 1944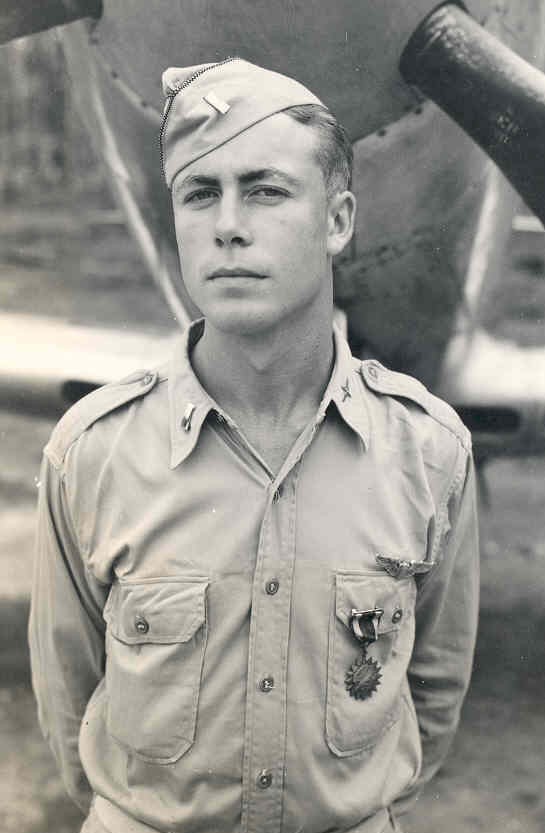 George Gray, 67th pilot in his P-38 "Franny" (George contributed all the pics you see on this page!!)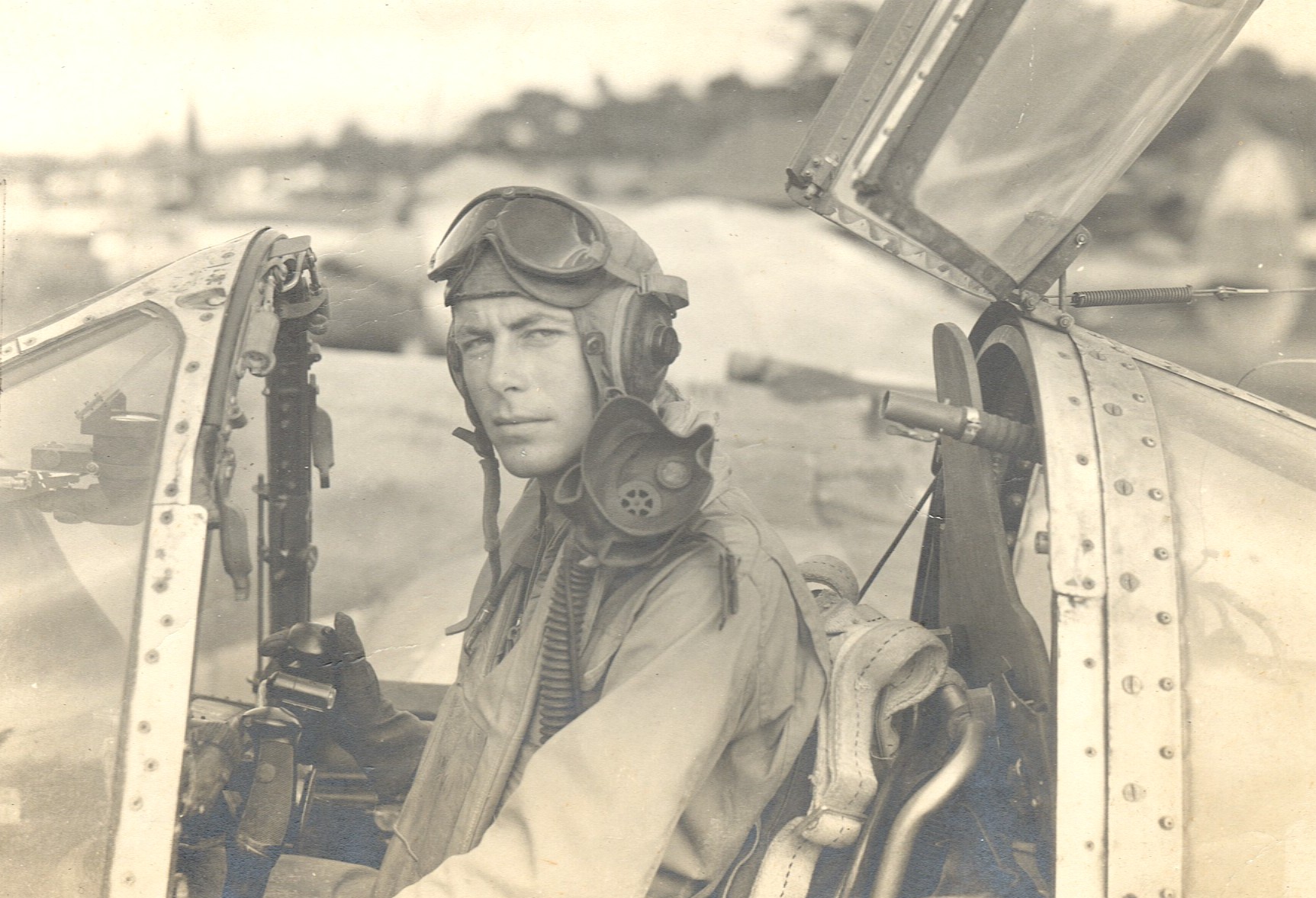 Fred Trent Gleason, 67th pilot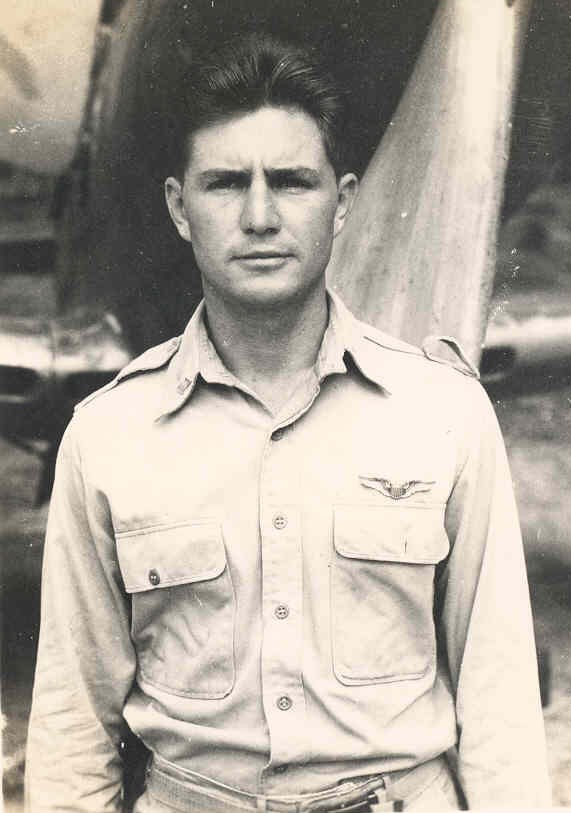 One of the weekly squadron parties with the Red Cross girls at The Blue Chute, Russell Islands, January 1944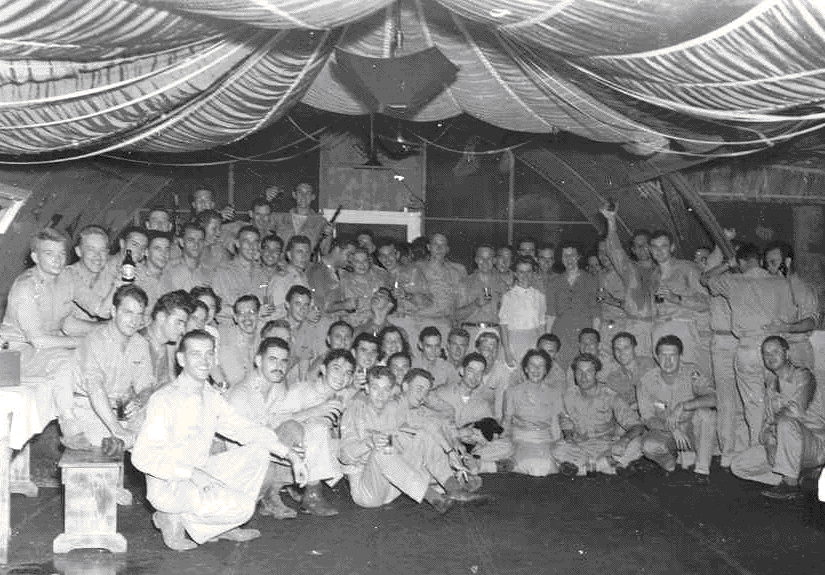 Some shots of the 67th pilots in their P-39's before they got the P-38's thanks to George Gray again!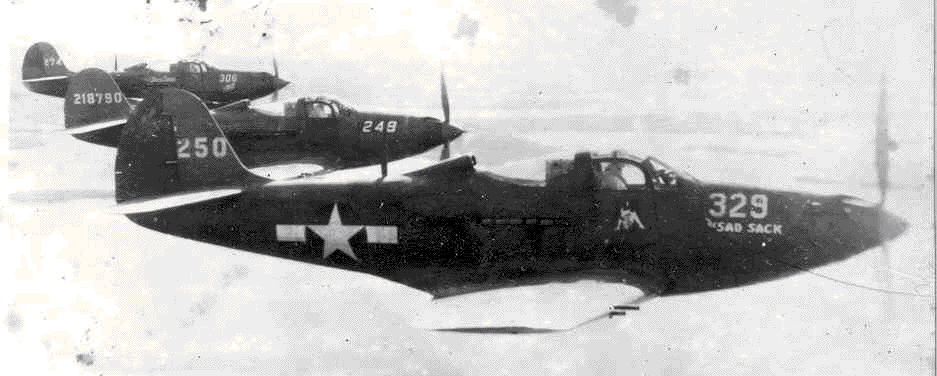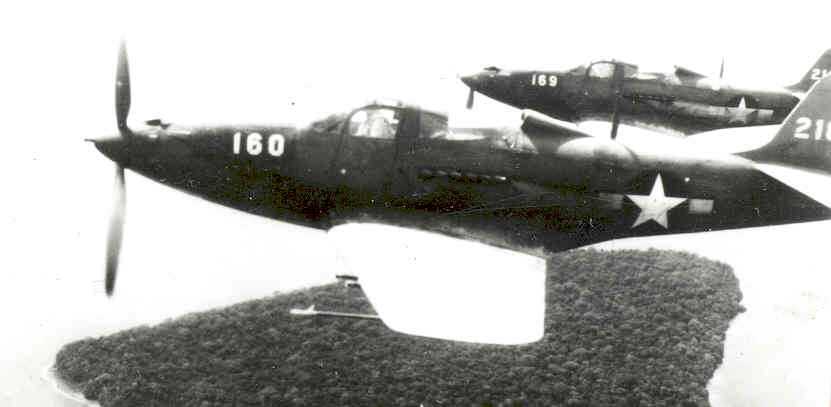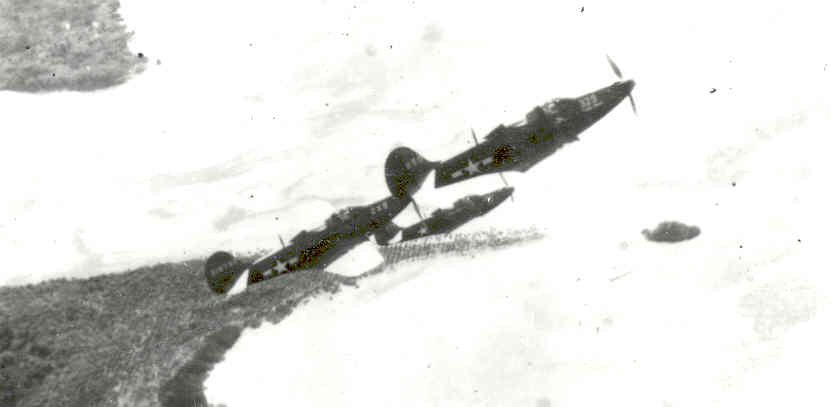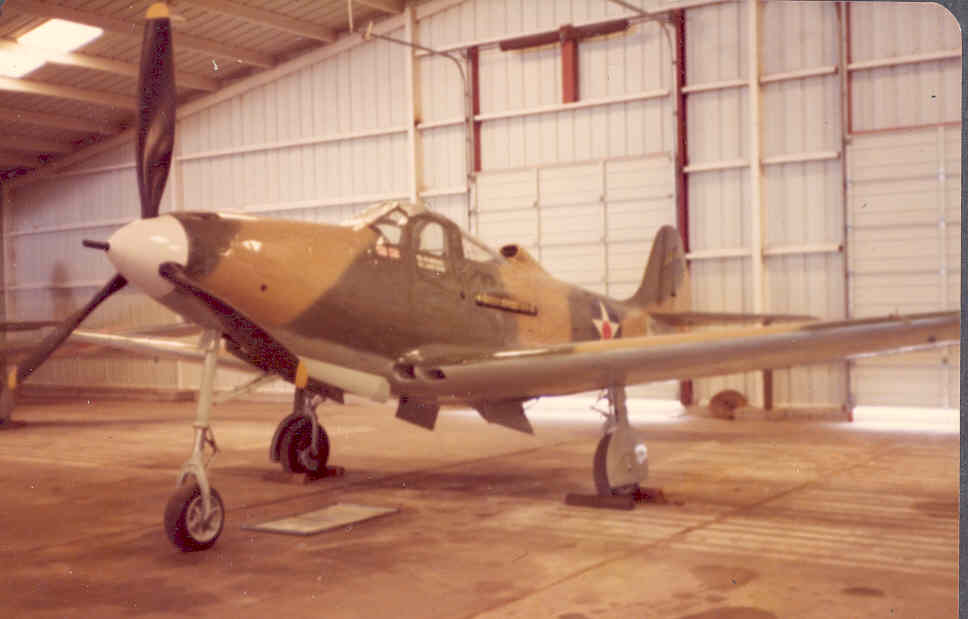 The 347th Fighter Squadron Commanders
Left to Right... Leonard Shapiro - 68th Fighter Squadron C.O., Don Lee - 67th Fighter Squadron C.O., Shelby England - 347th Executive officer (KIA), Leo Dusard - 347th Group C.O., Robert Westbrook - 347th Deputy Group C.O. (KIA), John Z. Endress - 339th Squadron C.O. (KIA) and "Snipper" an Australian Border Collie. Of the six shown only Leonard Shapiro is still alive.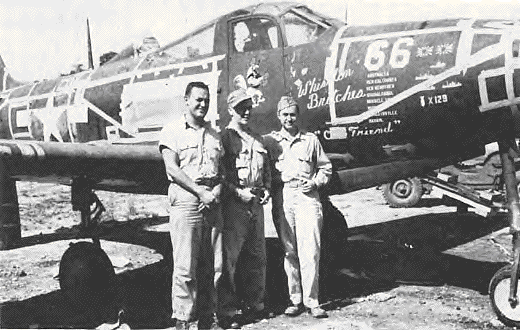 This was the only original P-39/P-400 survivor from Henderson and was patched together with parts from both.