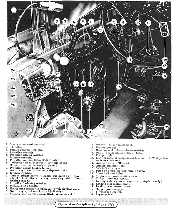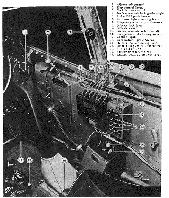 The cockpit control information
The following cockpit photos are courtesy of the US
Airforce Museum.
See their link in "links" section.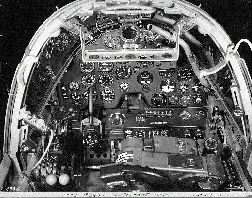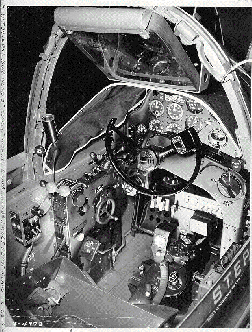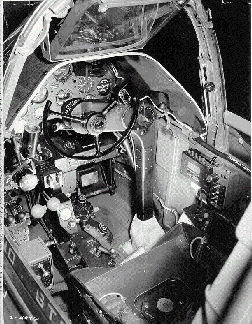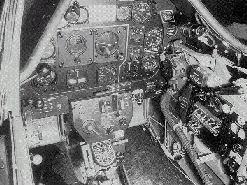 P-51 cockpit on right
Engines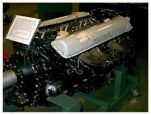 On the left is the Allison engine and on the right is the Rolls Royce Merline engine (for comparison)
Both are on display at the Mighty 8th AF Heritage Museum in Savannah, Georgia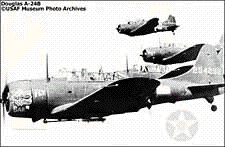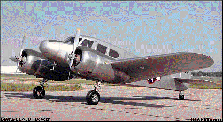 On the left is a Douglas RA24-B Dauntless (Navy SBD-5). Ray flew this once when it was kept on their base while it was not being used. It was during a slow period and all the 67th pilots took turns giving their ground crew rides. They worked on the planes daily but most never before flew. The P-39's and P-38's could not carry a passenger. It was a big hit with the hard working maintenance guys. (No large view). On the right is a Cessna UC-78 (military version of their commercial T-50, Sky King's plane). Ray flew this twice. The 67th got this plane from another squadron (that was not using it) for the purpose of flying between island air bases. The fighters could not carry passengers and were much more expensive to operate.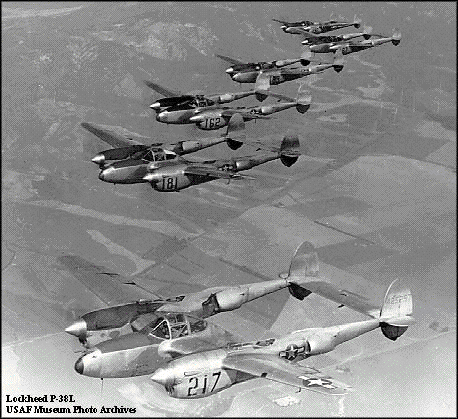 These guys are lucky....they're flying over land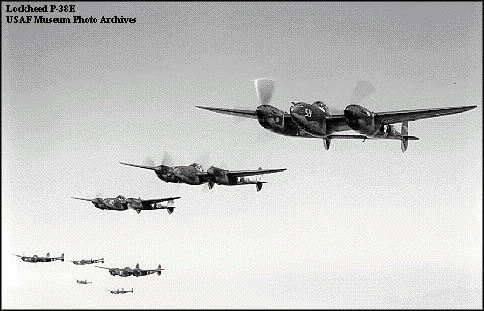 On a mission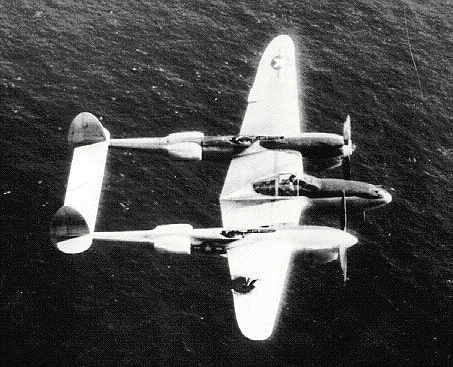 Takes a licking and keeps on ticking! Left engine was on fire. This plane made it back
after all this damage.
Here are some pics from Rudy Frasca's (Frasca Flight Simulators) Fly-in this fall (2002)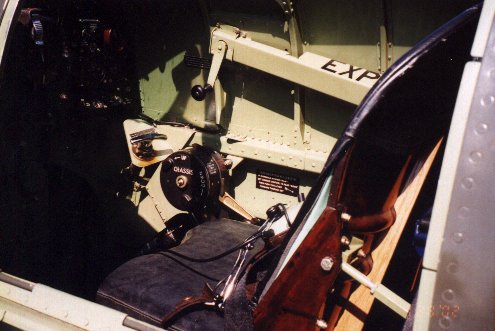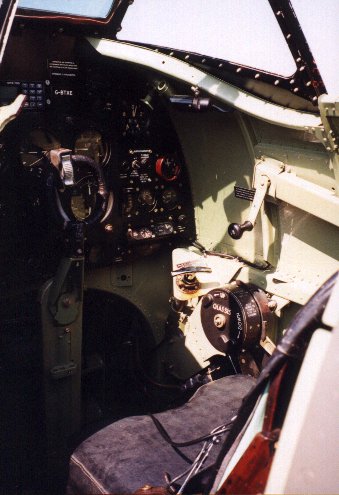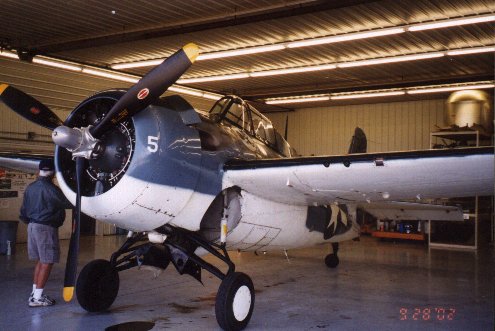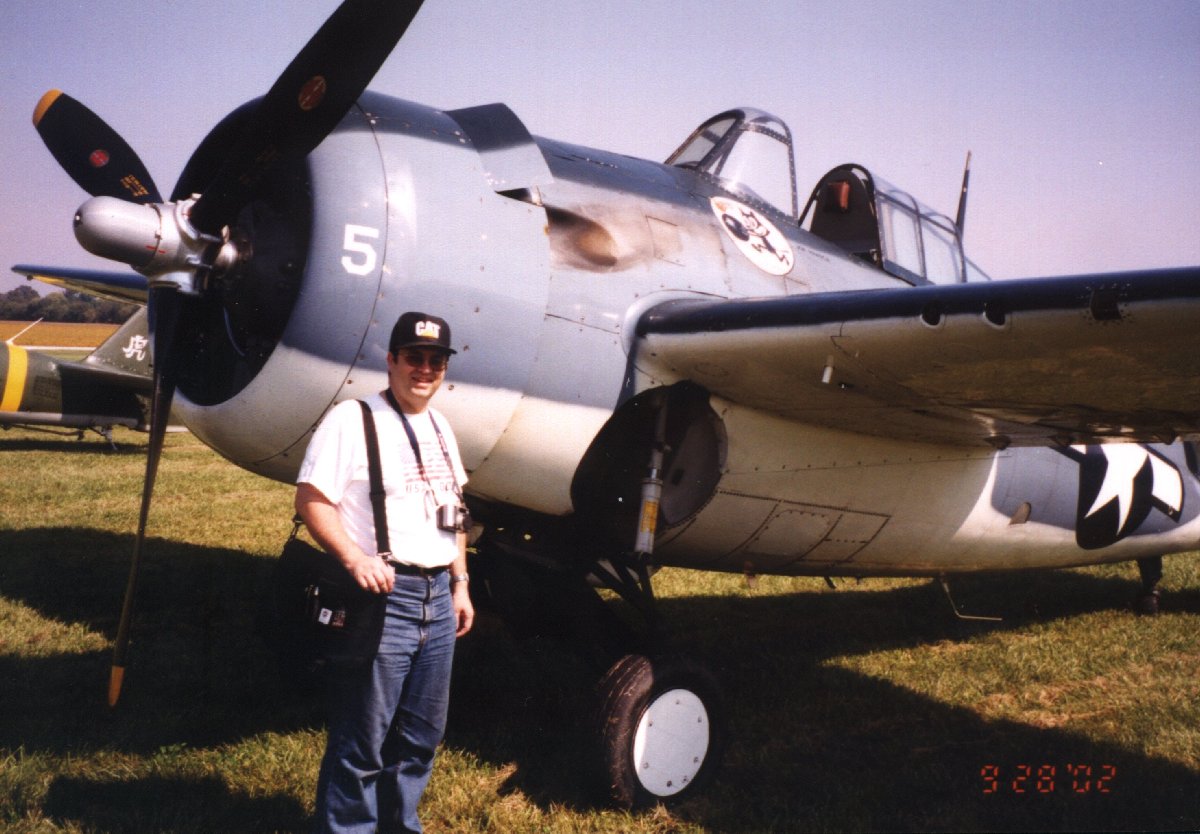 David C. Copley
I was at the Warbird Squadron 4's picnic and got a ride in Tom Buck's great Grumman TBM Avenger. Am still smiling. Here are the pictures with captions by each.



Starting up Wings down Where's the torpedo Entry




View inside My seat Ready Taxiing



I'm the turret gunner My view back Torpedo run Tom
Buck on right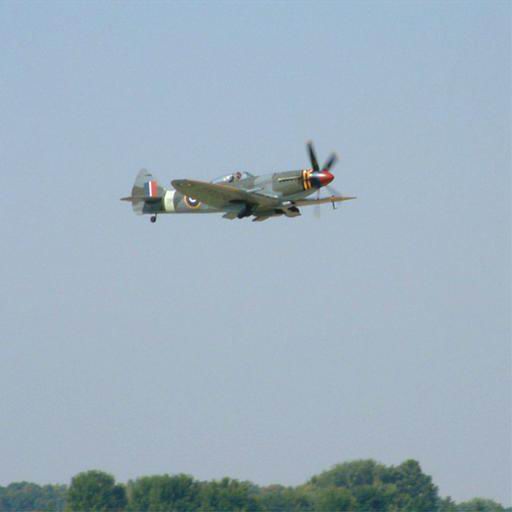 Was at Rudy Frasca's fly in and here is his Spit Mk XVIII right over our heads